Introduction to Crystals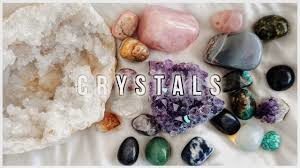 Join Elizabeth Grassmyer for an Introduction to Crystals.
This workshop is designed to inform you of the many ways you can use crystals, gems and minerals for healing, self-realization and transformation. Crystals offer their support in all areas of living and supply energy for a lifetime of use. We'll have fun while we examine crystal healing theories, explore how they work, and how to apply them in our daily lives.